Portable Restroom Trailer
The unique design of Ultra Lav II gives them the mobility to go virtually anywhere. The Two-Stall Unit is completely self-contained and is operable using a 110 volt outlet or generator for the lights and heat or air conditioner.  Water is supplied by a spigot and garden hose or a 125 gallon, on-board fresh water holding tank. The unit houses a 320 gallon on-board waste holding tank. With an average capacity of 900+ flushes, it's perfect for small to mid-sized events.
Rental options include daily, weekly, and long-term rentals, generators, additional fresh water holding tanks, and restroom attendant. Pricing and availability may be obtained by contacting our office at 931-455-6262

Rental Rate $795.00
Call for Quote and Availability

We will deliver to any location for a small delivery charge. 
To Reserve - Call 931-455-6262
Having the right number of restrooms at your event is an important component to keeping your guests happy.  Having too few can mean long lines and unsanitary conditions.  Having too many takes up too much space and uses too much of your budget. Here are some questions we will ask when renting a Portable restroom.
How many people?
How many hours is the event?
How many days is the event?
Will they require pumping more than one time during the event?
What percentage will be Women?
Is Alcohol being served?
Will ADA units be required?
Remember these points:
 1 unit provides approximately 200 uses.
 If the percentage of women in attendance increases beyond 50%, increase the number of units by 25-50%.
Hand washing should also be provided with restrooms in all food service areas.
Add one ADA unit per 20 portable restrooms, or a minimum of one for events open to the public
You can use the chart below to estimate your rental needs. Please feel free to call us at 931-455-3900 any time for more information or reservations.
How to use this chart:
Determine how many hours the event will last. If it is multiple days, use the longest day.
Determine how many people will attend. If there are multiple days, determine the peak day.
Use the chart to calculate the number of portable restrooms needed for adequate sanitation conditions.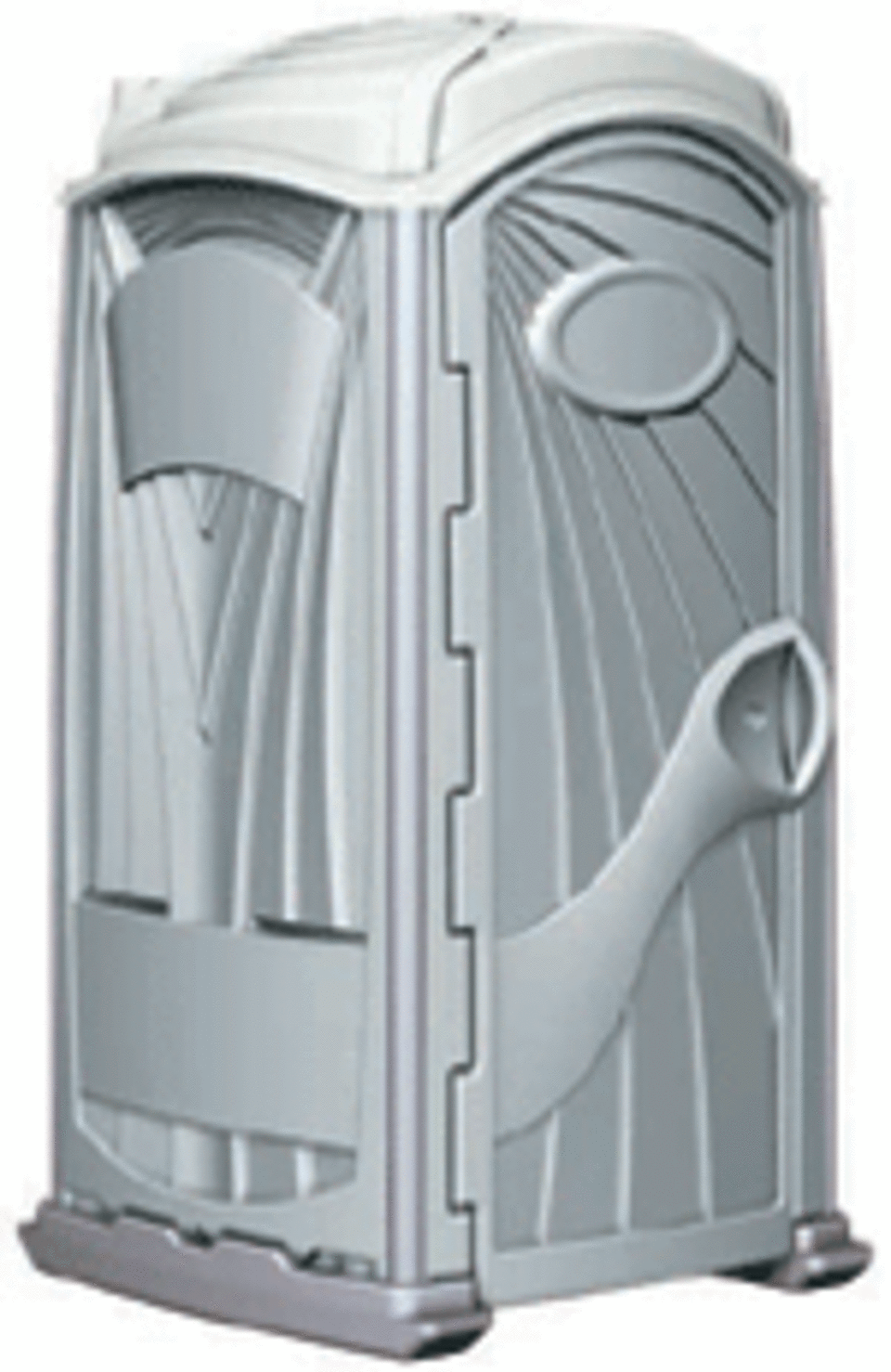 Master of Ceremonies
 is now renting portable toilets for special events in the Middle Tennessee area. We will be catering to events that need or require portable restrooms but don't want the same old dirty port-a-potty.  Our standard unit color will be grey.  We feel that grey does not stand out like the old bright blues and oranges that you see so much of. The grey blends in with the environment better and is less noticeable.  Nobody wants a $75.00 bright neon port-a-potty out shining their $2500.00 flower arrangement. The oversized door handle makes it easy to open, even for the most delicate of users. You won't find any brightly colored decals or catchy potty phrases on the side of our units. Our basic unit comes with more standard features than most.
Aspen Standard Features:
Grey Color
Oversized Mirror
65 Gallon Holding Tank
2-Corner Shelves with Cup Holders
Coat Hooks
Three Rolls of Toilet Paper
Oversized Door Handle
We carry the Aspen Elite portable restroom. The white color makes them great for weddings or special events.  Each unit has its own fresh water flushing toilet.  The flush system is operated by an enclosed foot pump offering a complete hands-free system. User is never exposed to any waste, as in a regular portable restroom.  Also included is a soap dispenser and a foot operated sink built right inside.
Aspen Elite Features:
White Color
Oversized Mirror
Clean Water Foot Flush
Includes Sink Inside Unit
45 Gallon Holding Tank
2 - Corner Shelves with Cup Holders
Coat Hooks
Three Rolls of Toilet Paper
Oversized Door Handle
For the special events that require ADA Compliant portable restrooms we carry the grey Matterhorn.
The Matterhorn:
Grey Color
ADA Compliant
Dual Oversized Mirrors
74 Gallon Holding Tank
Stainless Steel Handrails
Extended Bench allows for Easy Transfer from Wheelchair to Seat
Dual Coat Hooks
Three Rolls of Toilet Paper
Oversized Door Handle
We also rent Portable Sinks.
Sink rides inside portable restroom
Twin basin sink
Molded-in maintenance free spigots
Heavy duty roto molded body
Easy Access for cleaning
Oversized towel dispenser
Large foot pump area
Fresh water drain
Dual soap dispensers
No bags - no bladders
49 gallon capacity
Recessed beverage holders
Easy to service soap dispensers
Optional portable water unit available
Optional waste receptacle secured by locking lid